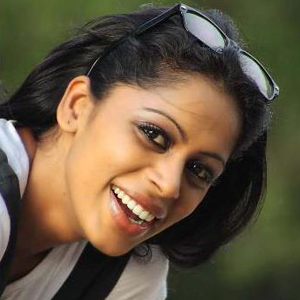 Program On
Program Name
Listen
Feb 15 2018
Sarigamalu-Madhurimalu
Feb 08 2018
Sarigamalu-Madhurimalu
Feb 01 2018
Sarigamalu-Madhurimalu
» More Archives...
TORi Show(s) : Hello Bagunnara...
Occupation : MAATV Anchor & TORI RJ
Latest movie : ISHQ....loved it
Quote for the day : Live life like a pair of legs while walking- the foot forward has no pride and the foot behind has no shame. Because both know their status will soon change.
Personality type : Jhakaas, hathke
Favorite books : Nenu books nidhra raavataniki chadhuvuthanu :p
RJ-ing style : Full to crazy.
Passion : Anchoring, love to learn new things and Have one per day that changes every hour
Dislikes : liars, waiting. Be it for anything....just can't wait!
Likes: :Good Music, cooking, baby smile, sari's, (chepthu untey chaala pedha list undhe ley)
Talents: : Cheppalantey chaala unnai kaani annitikantey ekuva istam iyinadhe. "vantalu baaga chesta anthakantey baaga thinta"
Favorite food : :Anything spicy n whatever I cook its my favorite
About : : What I think I am, and say I am, would never be what

I really am! So why bother about petty things? Light lo boss! Lets share, think, go down the memory lane, think of the past and relive by doing all that we never ever thought we\'d do again or even
thought we are capable of. Thats "TELUGUONE TORI LIVE", an ideal world where everything matters, everyone matters, any matter matters and even immaterial matters matter in fact what matters the most is MATTER. Entee chaata matter? Samajh ne ki koshish jaari rahe!!! Till then we would weave, create, turn real, surreal and we shall with our collective consciousness, move the heavens to make it?.
It?....whatever we thought of .. that happen! I\'m a spiritual dreamer. If you too are one then tune in to TORI HELLO BAGUNNARA in the morning to, have fun, feel good, important, wanted, feel u r a thopu/ toorum khan, etc all.